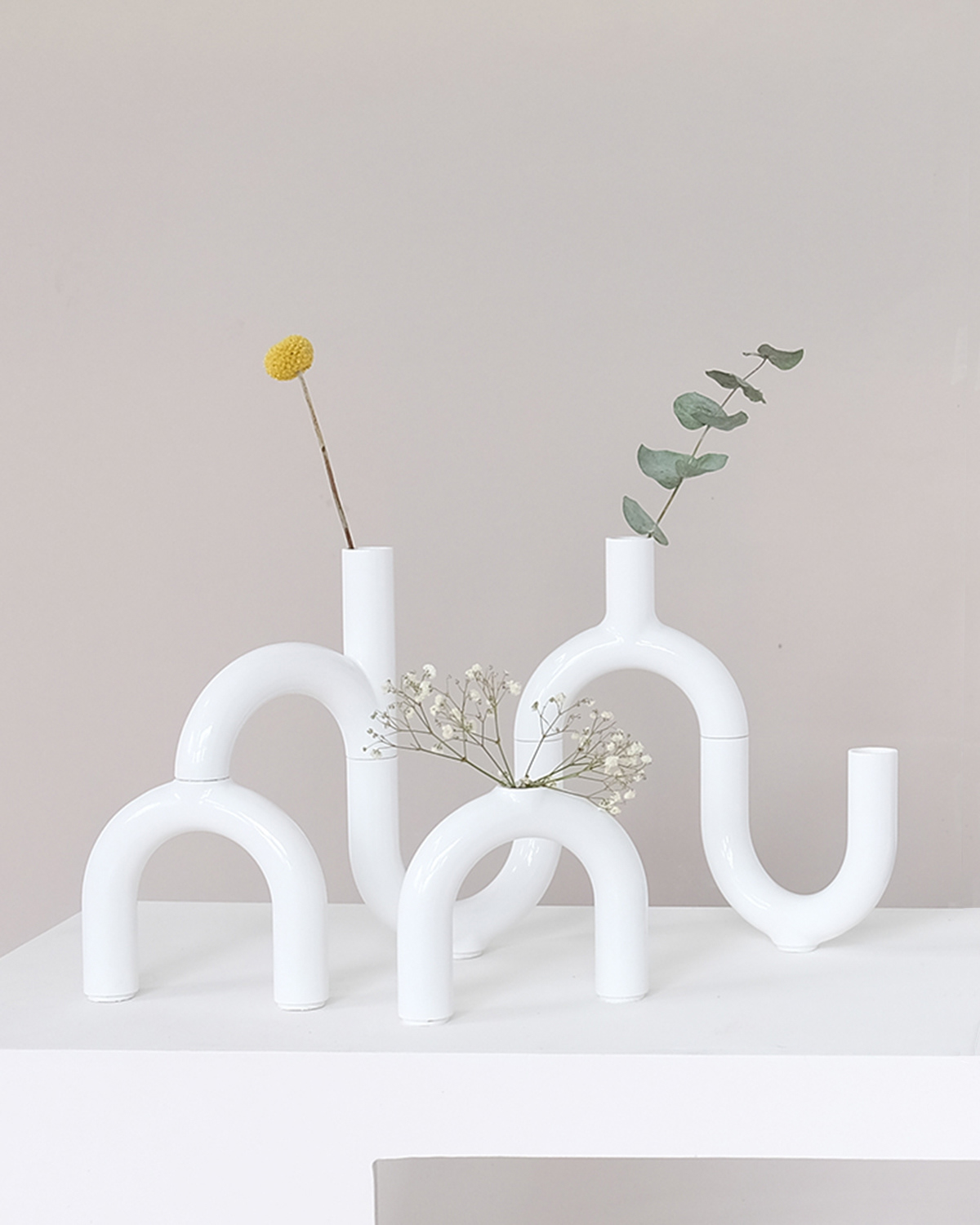 vase ensemble - a collaboration with Rosenthal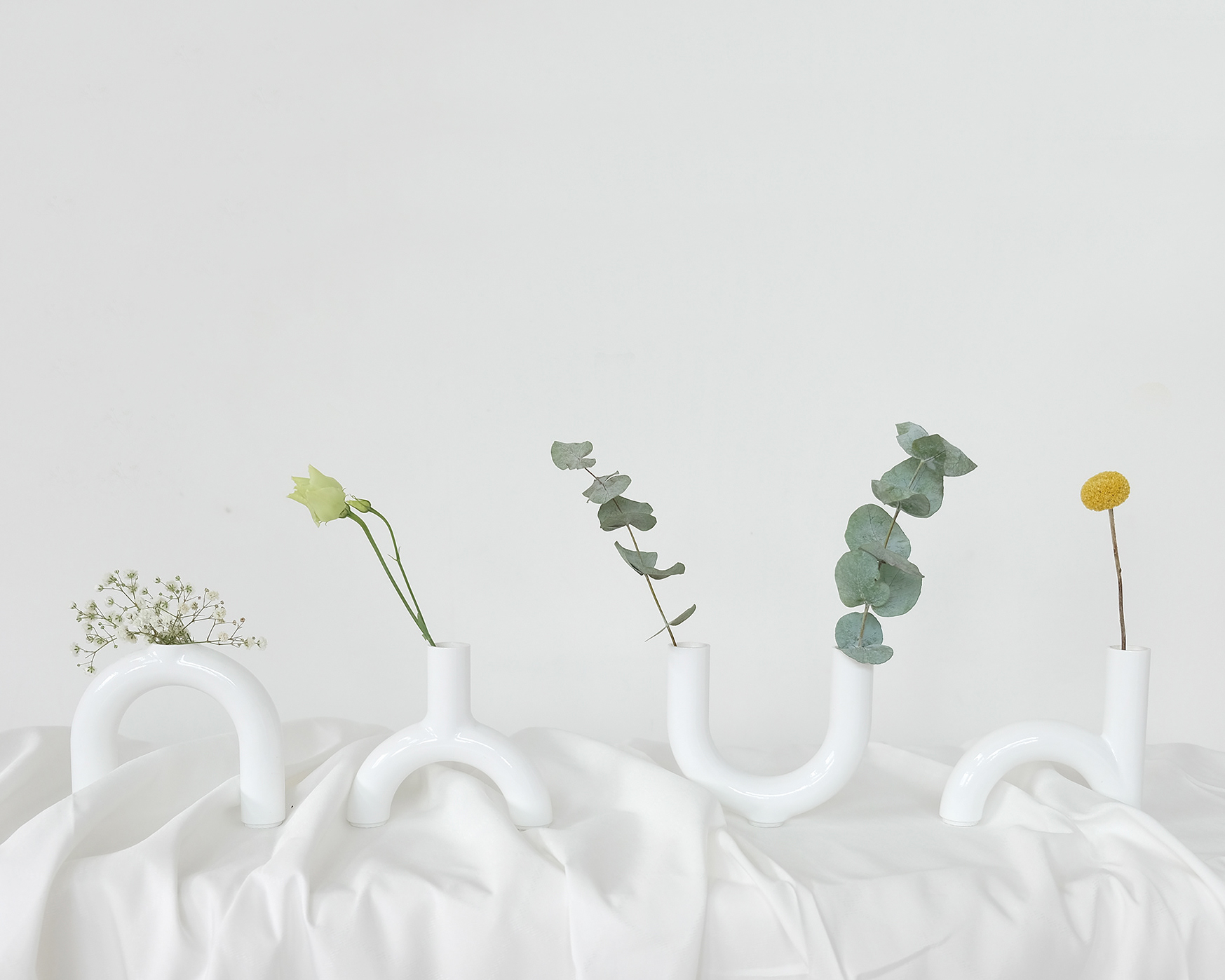 These vases were designed as a multipart gift object for different family members. Their appearance was inspired by the logical structure of a family tree. The appearance of the family tree has been translated into precise basic forms that can be organically combined into groups and large compositions. In the past, porcelain goods were traditionally passed on from generation to generation. The vases symbolize the connection between these generations. Each vase shape seems similar in it's presence but in detail they are individual. They form a modular plug system that can be put together in various graphic, decorative arrangements. A system has been created that can be expanded indefinitely. The individual vases can be decorated with flowers or candles as wanted.
Vase ensemble was part of a collaboration with Rosenthal which was exhibited in Munich on MCBW 2020.